Decorative Wood Wall Panel
With different textures and colours, our uniquely handmade wall panels would give your interior a special Natural and earthly touch
No additional varnishing is required.
Natural wood have fragrant scent.
All our materials are tested and safe to use.They are properly klin dry, low emission and low toxicity.
Our wall panel can be used in residential and commercial projects, such as feature wall, door panel, shop facade, furniture and many other possibilities.
Strong design statement with 3D effect.
Convenient to install, with overlocking feature and plywood backing.
Environment friendly as lesser wood are being cut down. All the wood used are reclaimed or reused wood building structure or normal woodworking process.
Beyond the eco-responsibility of reusing materials, it is indisputable that our wood panel brings beauty and character that nothing else can.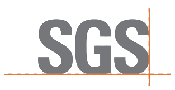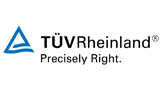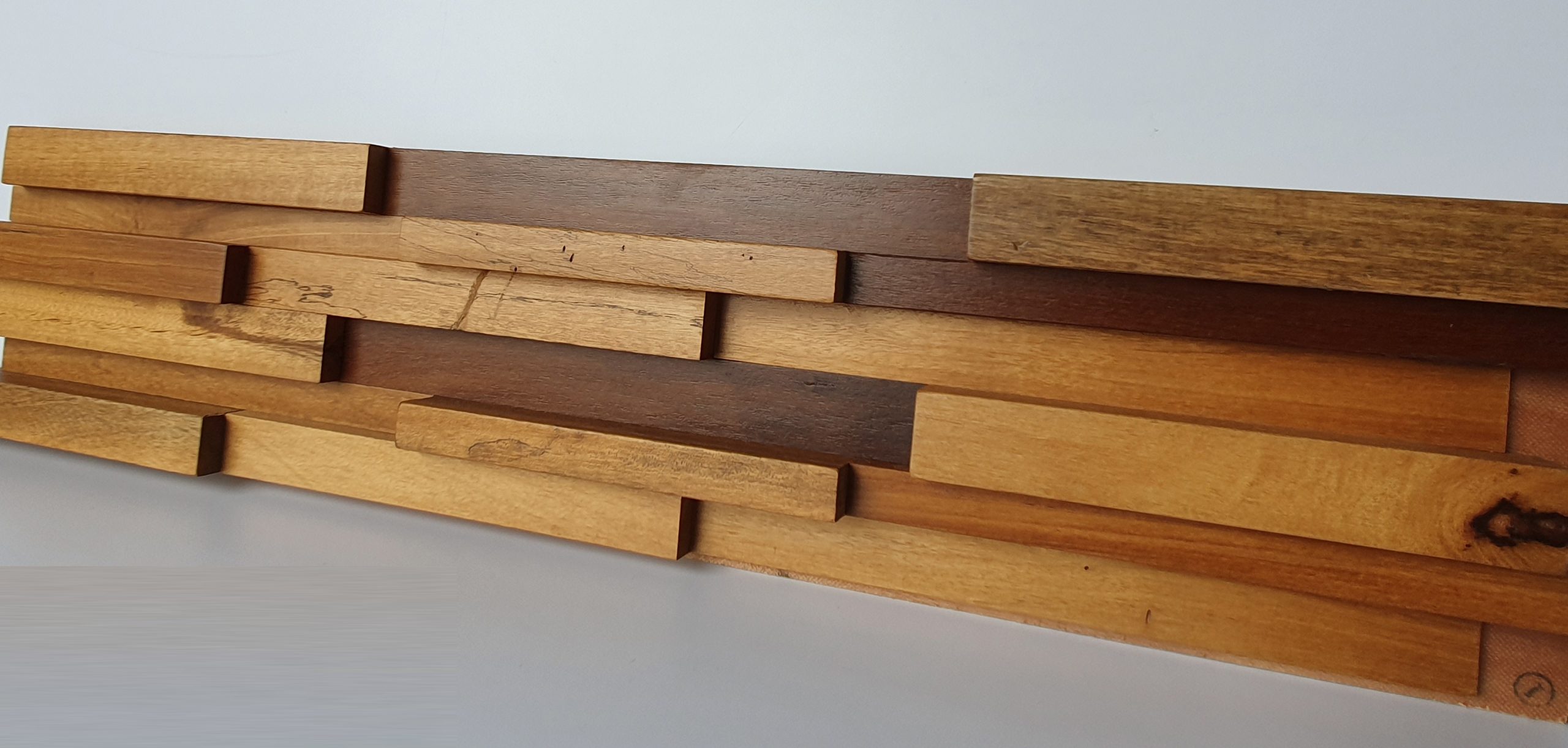 Product Description
Name: OWT Smoked Wood
Code: W1001
Species: Pterygota, White Tulip Oak, Kasah
Dimension: 900mm x 200mm
Thickness: 40mm
Finish: Matt Clear Lacquer
Backing: Plywood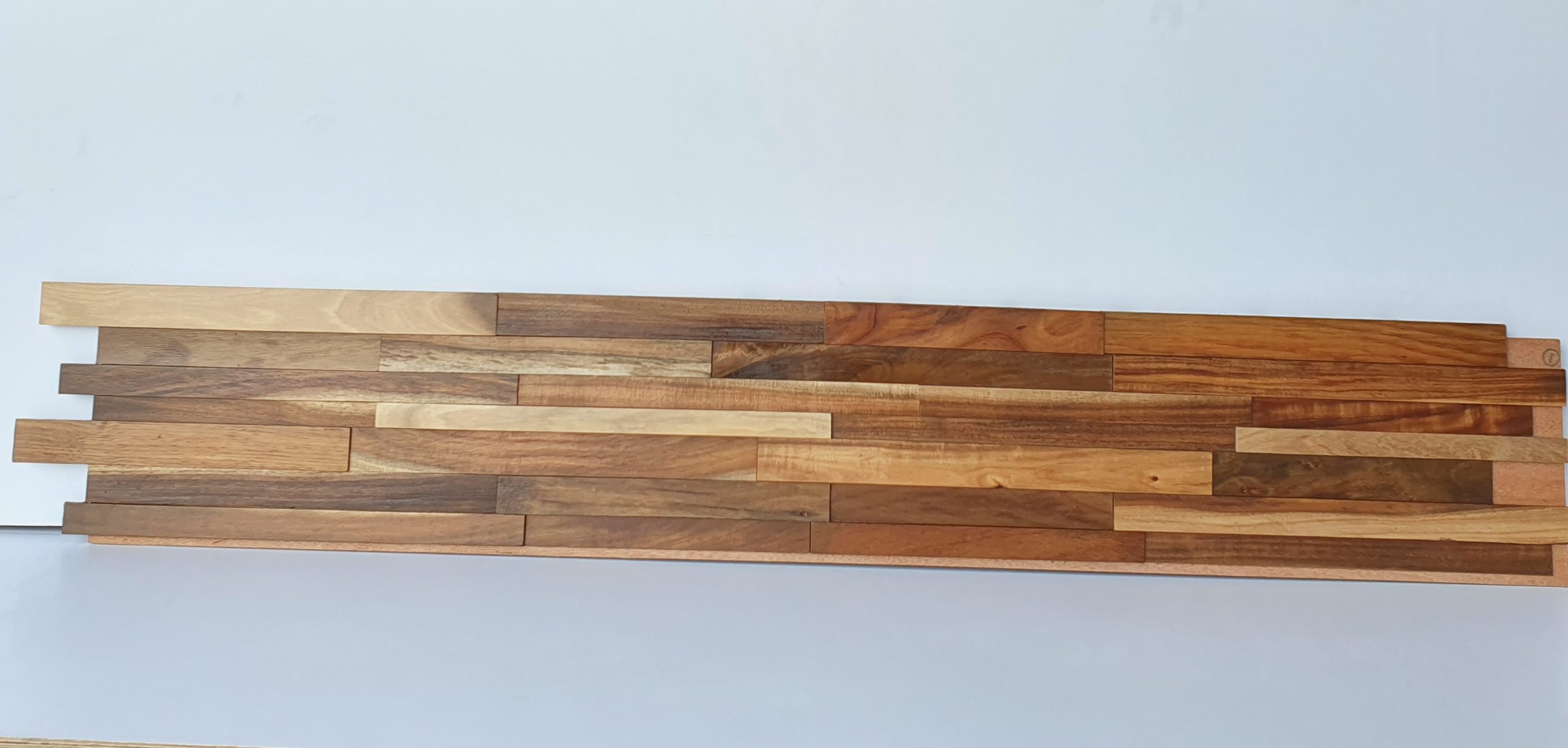 Product Description
Name: Acasia Wood
Code: W1003
Species: Acasia
Dimension: 1200mm x 200mm
Thickness: 11mm
Finish: Matt Clear Lacquer
Backing: Plywood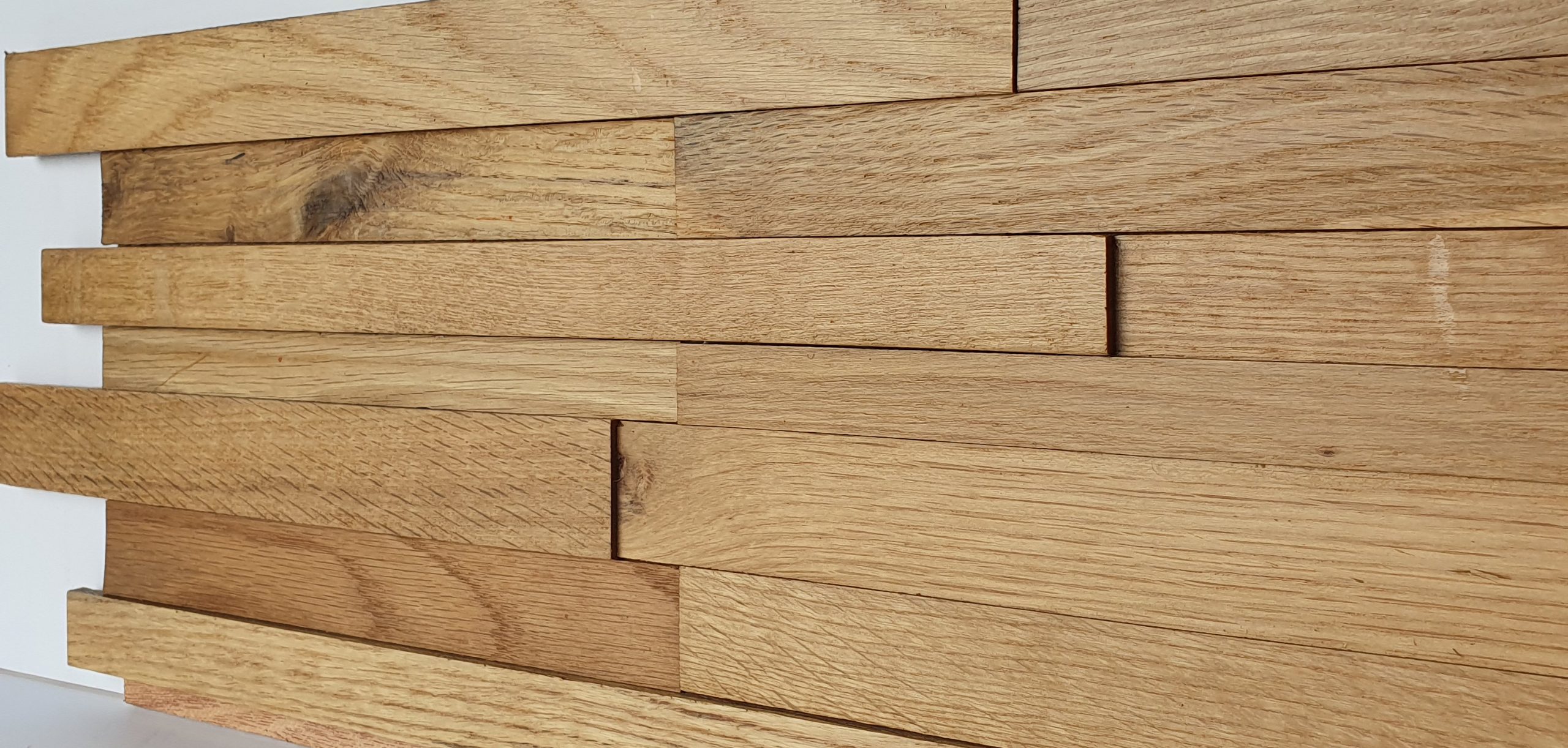 Product Description
Name: Oak Wood
Code: W1008
Species: American White Oak
Dimension: 1200mm x 200mm
Thickness: 11mm
Finish: Matt Clear Lacquer
Backing: Plywood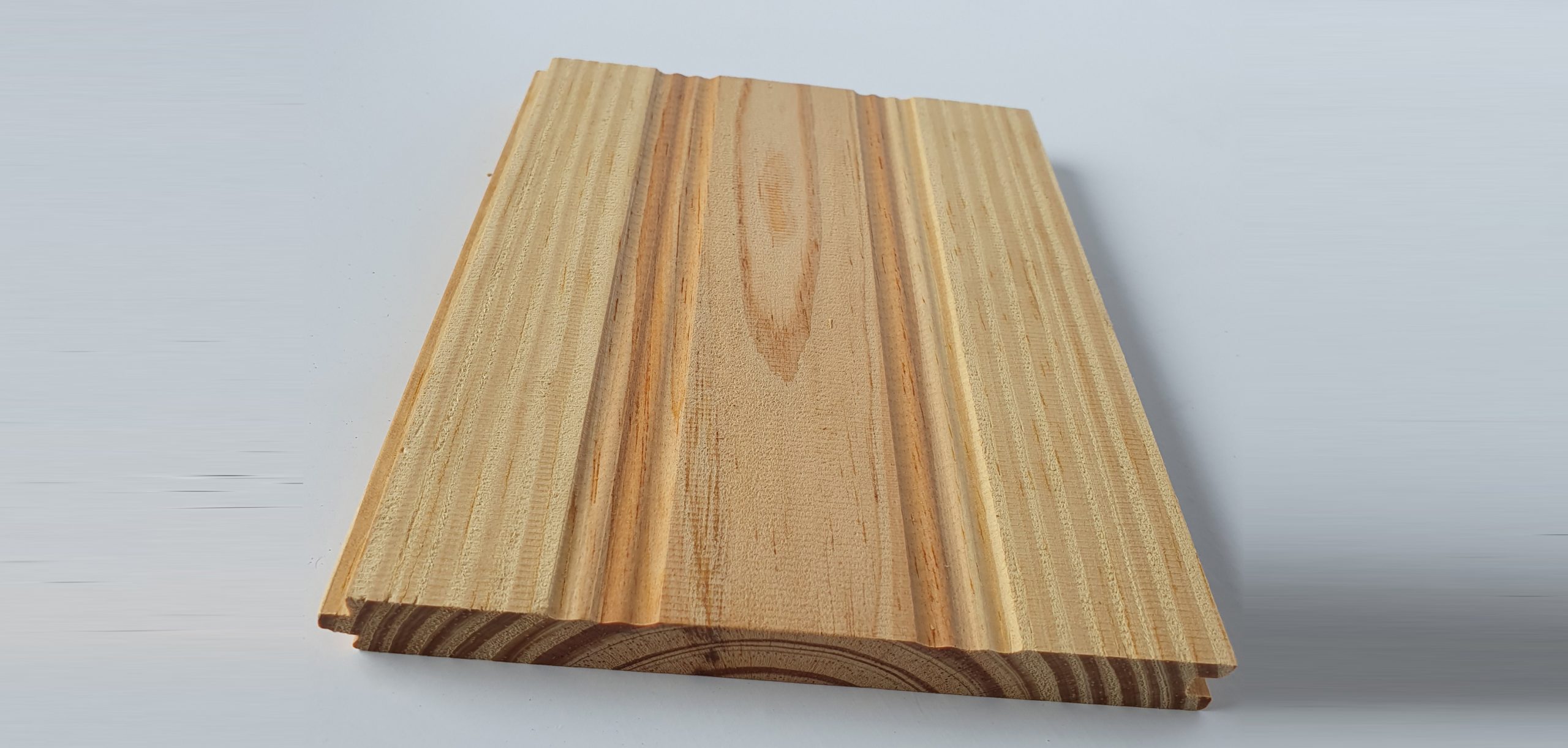 Product Description
Name: Country Knotty Pine
Code: W1009
Species: American Knotty Pine
Dimension: 2420mm x 125mm
Thickness: 12mm
Finish: Matt Clear Lacquer
Backing: Solid Pine
Installation Guide (Vertical)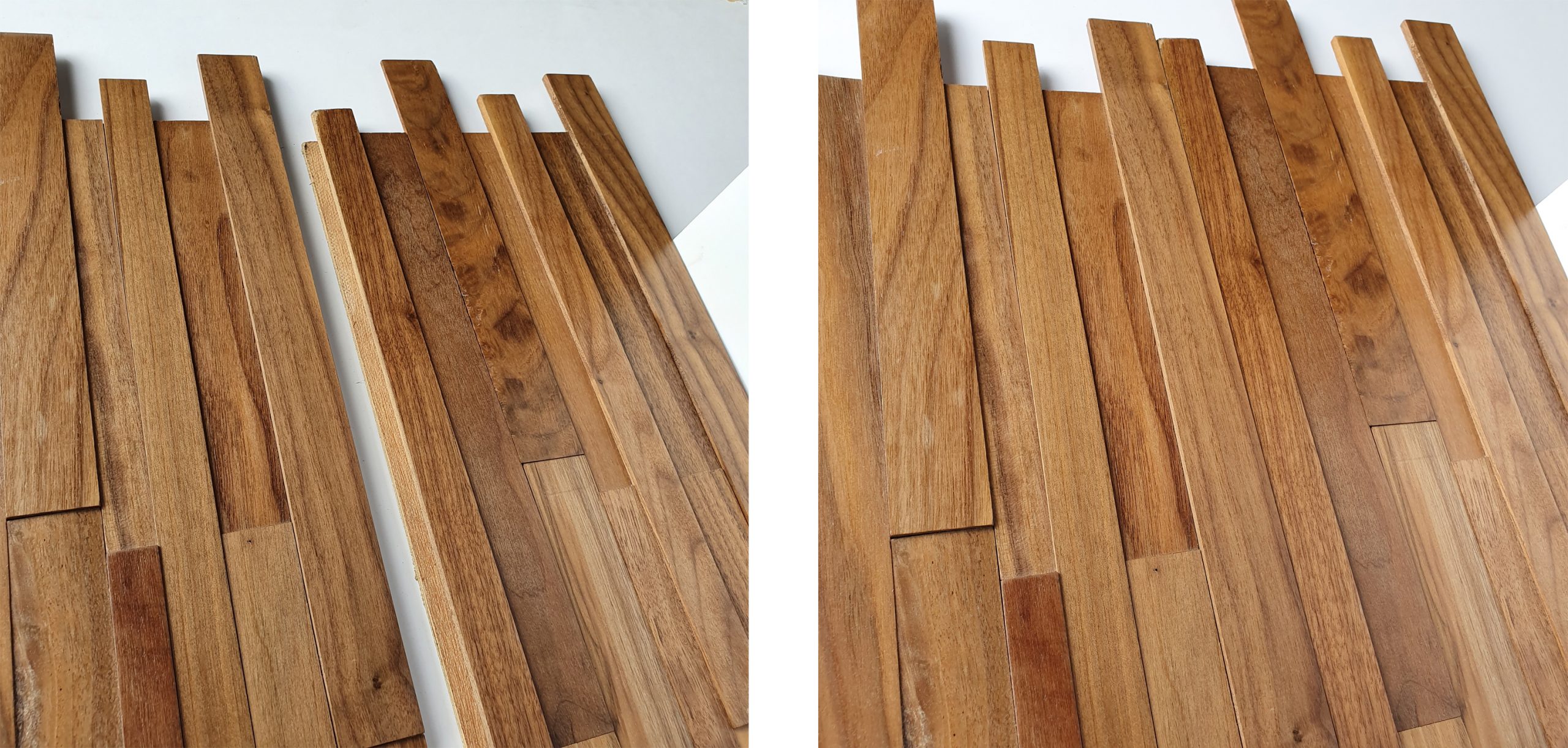 Installation Guide (Horizontal)